The Amazon panel located in the Properties column in Store Commander, includes a 'Region' field corresponding to the Amazon language platform you have configured within the Amazon module in your backoffice PrestaShop (ES for amazon.es; en for amazon.com, etc).
With the field available in Store Commander, you can be more efficient by adding all necessary information on a product in the various Amazon platforms in all languages in the same panel. Unvaluable time saver, isn't?

You could also select multiple products and then use the filtering tool to work on the Amazon information for just one specific language, like Spanish for example, by selectin ES in the Region.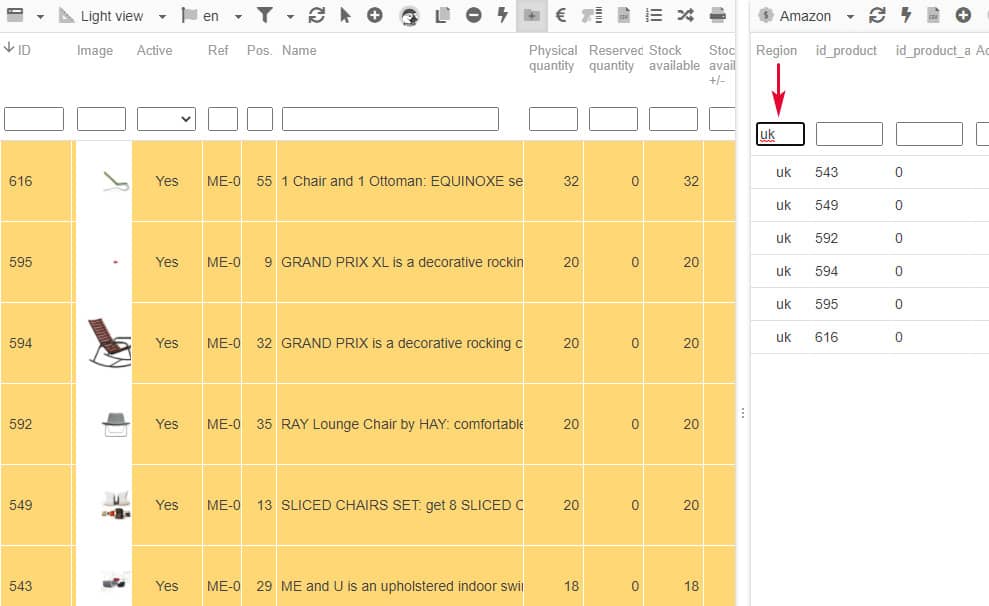 ---