With SC Amazon, you can add input or modify the Amazon information on your products very quickly using the Amazon panel in the Properties column (right handside) in Store Commander.
Double click to edit and Enter to validate; Done!
Even better, you can modify Amazon information on multiple products at the same time!
Select the concerned products in the central column (Light view for example), and automatically the corresponding information is displayed in the Amazon panel.
You can then edit information very quickly on multiple products in the same grid, without having to switch from one product to another.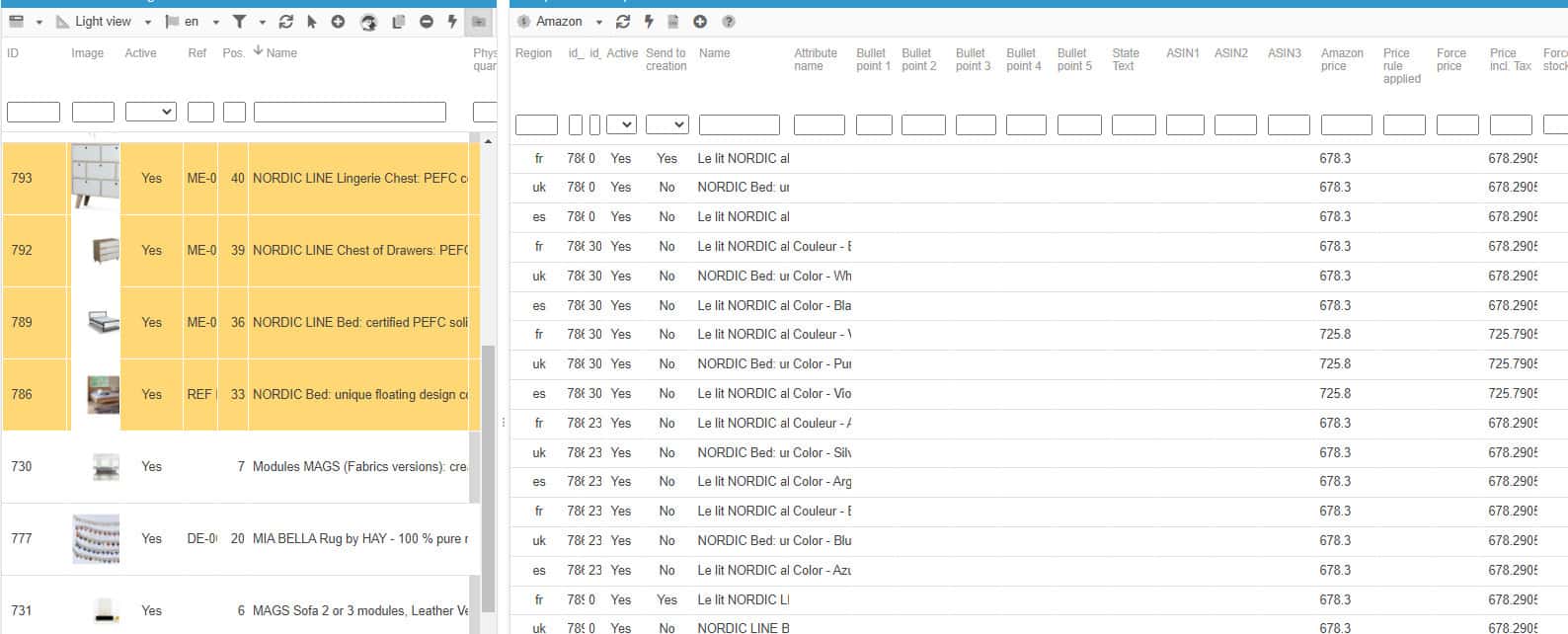 With this multi-selection functionality, you can also use Store Commander copy/paste option to apply information from one product onto multiple others in just a couple of steps.
For example, if you need to change the status on a dozen of products, change the status on one and then copy/paste it onto the others.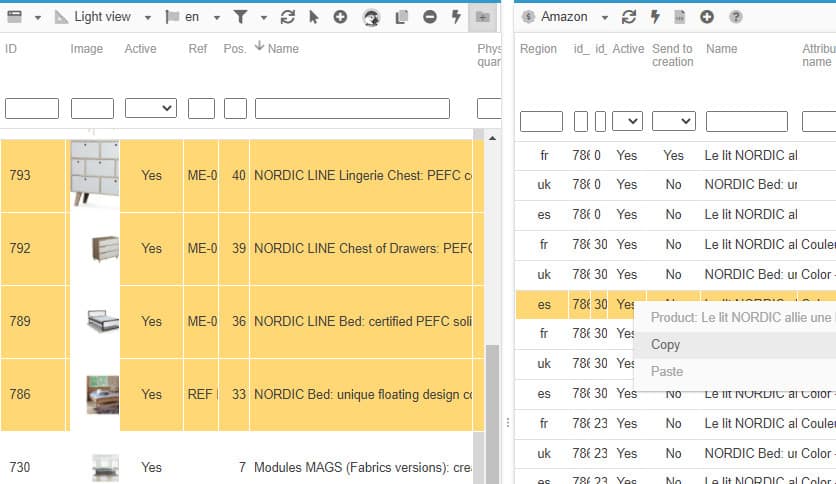 Use the copy/Paste option on other fields like the latency or the shipping type for example. All fields except ID and names can be modified in bulk using this method.

---