When SC Amazon is enabled on your Store Commander, you will see a column called Amazon in the Light view in your interface - also visible in the Large and References views - with values yes/non/mixed.
Instantly you can see which products are posted (or not) on your Amazon account.
Note that the statuses (yes/no/mixed) cannot be modified in the central column. Statuses can be changed in the Amazon panel in the Properties column - see below.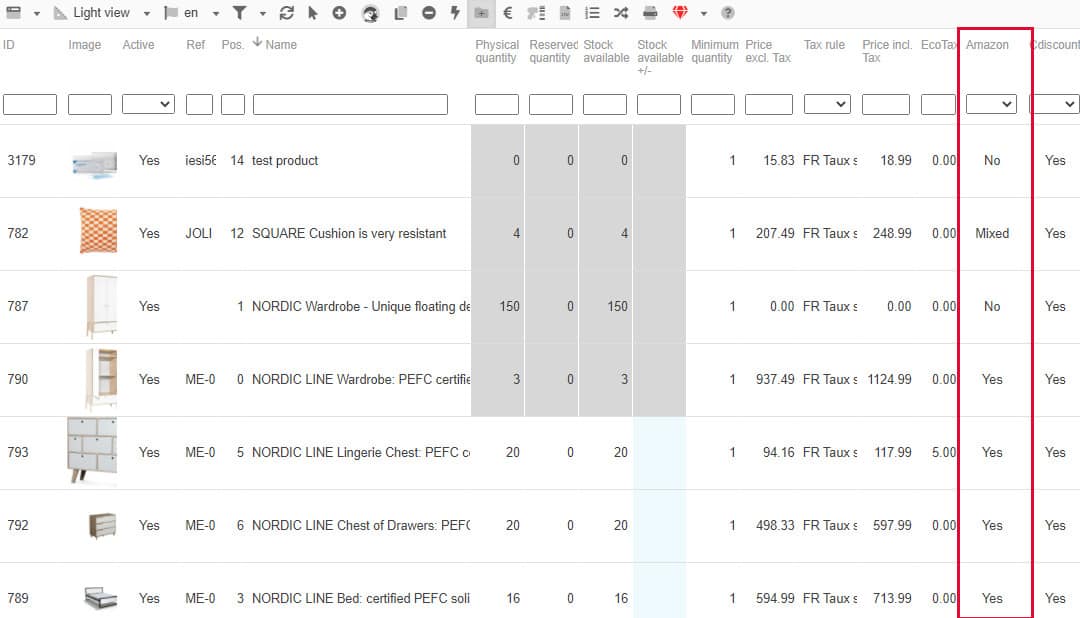 Using the filtering tool, you can display only products present on Amazon by selecting 'yes' in the filter box.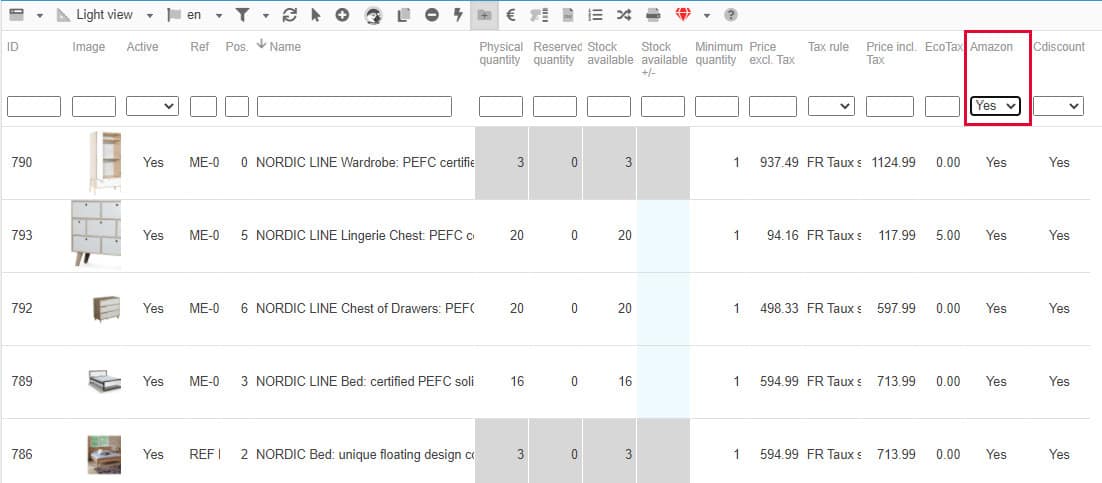 You can then add all required information in the Amazon panel located in the Properties column (right handside).


Conversely, you can filter products with a 'no' status and add them to Amazon by associating the concerned products to categories specified in the Amazon configuration (within Amazon module in your PrestaShop backoffice).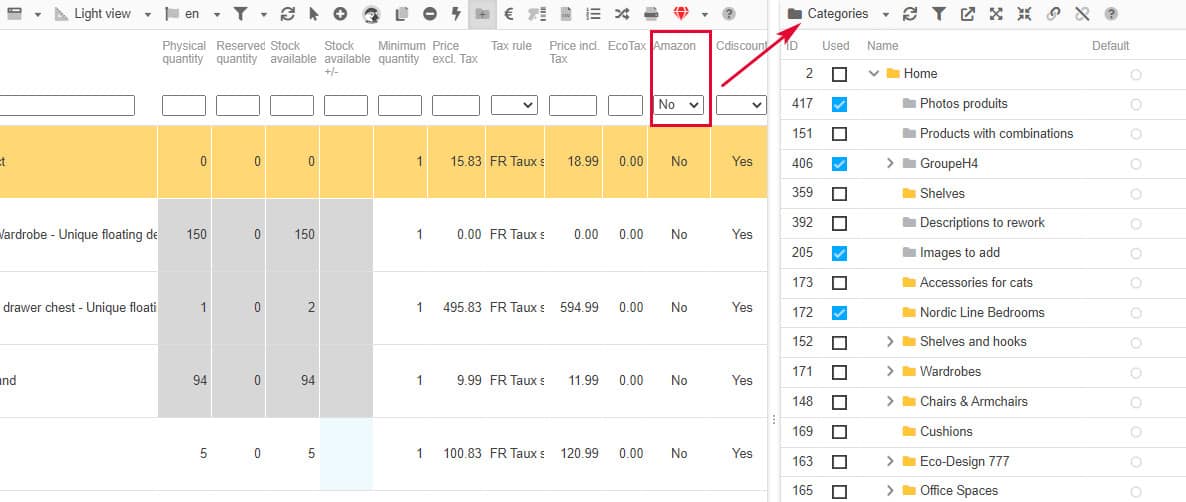 ---