---
If you would like to see all the products associated to the manufacturer and remove them from your catalog, here is how to proceed.

Display all your products using Catalog > Product List



Select the Large View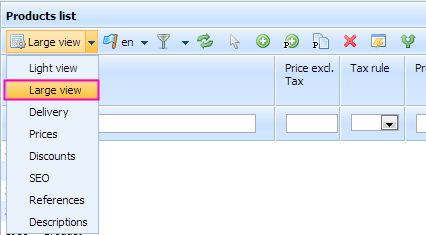 Select the name of the manufacturer in the corresponding column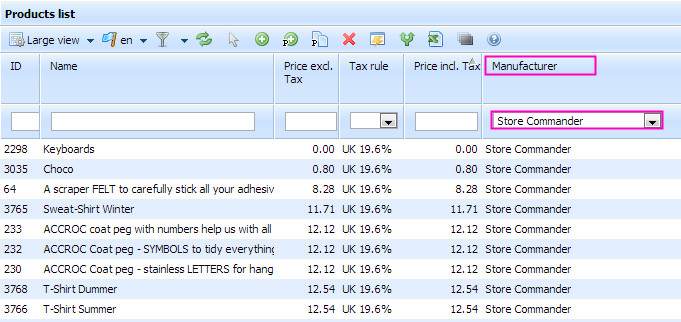 This is it, all the products associated to this manufacturer are now displayed
You can now select them all using the 'select all products' icon on the toolbar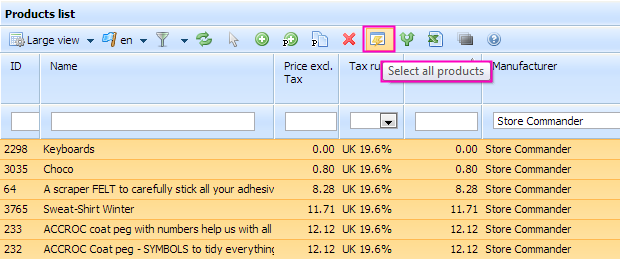 If you now wish to delete them definitively off your store, click on the red cross icon on the toolbar. Beware that this manipulation will delete products permanently.



---
​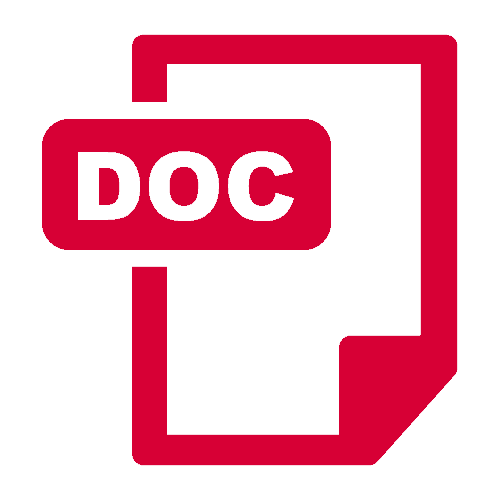 Download our dedicated Guides to learn how to manage your shop at lightning speed with Store Commander.