---
You can change the default store of one or multiple products very quickly using Store Commander's multistores options.

Display and select products you wish to apply a new default store to.
Use the CTRL or ​CMD key (for MAC) to select products. alternatively, use the

icon on the toolbar to select all products in the grid.



You can then move on to displaying the 'Multistore Sharing Manager' grid ' in the Properties panel.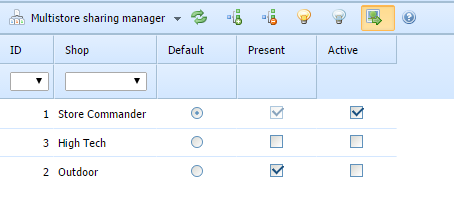 All you need to do now is select the targeted default store by clicking on the appropriate radio button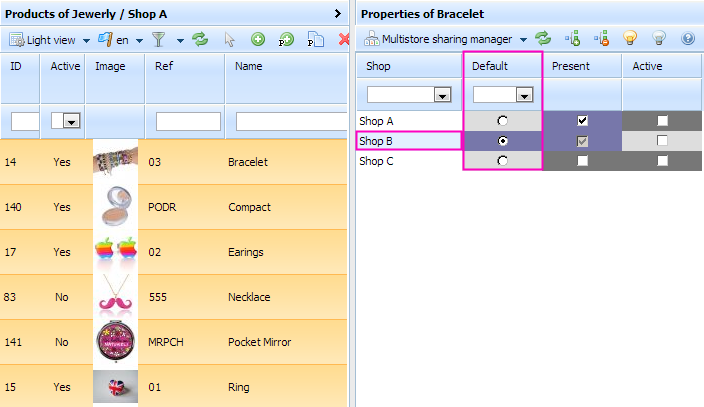 This is it! All selected products are now using Shop B as their default store in a few clicks only! Fast and efficient!

---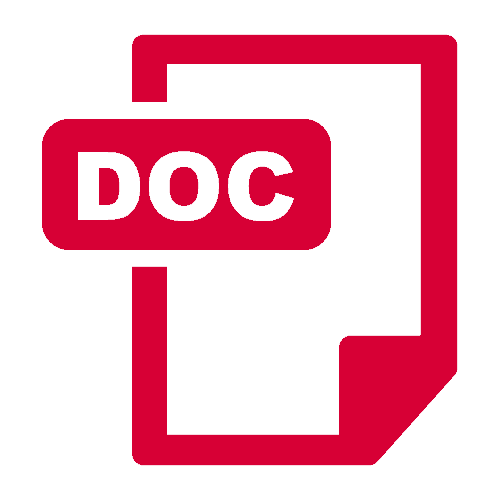 Download our themed Guides to learn how to manage your shop at lightning speed with Store Commander.
---