---
Store Commander multistore management options allow you to add and/or activate several products on several stores in a few clicks only.


Select the products you wish to add/activate on other Prestashop stores using either the mass-selection icon if all products are concerned, or pressing CTRL or ​CMD key if you are working on MAC.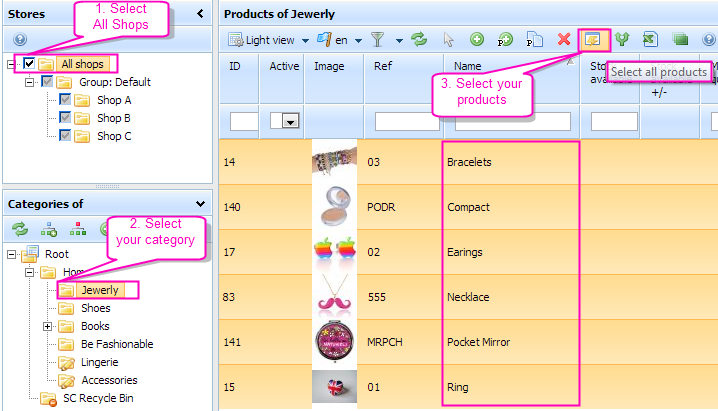 Display the 'Multistore Sharing Manager' grid from the Properties panel (as regards to color codes, please refer to this article).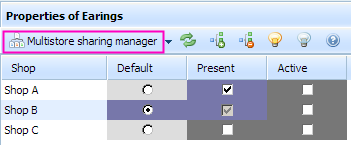 You now just need to tick the corresponding boxes to add/activate the selected products on the targeted stores.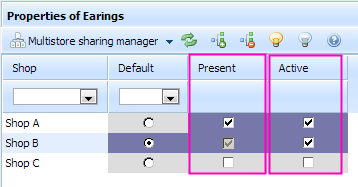 or use the mass-association icons


on the toolbar after selecting the concerned stores
'Present' means the product exists in the store(s)
'Active' means the product is active in the store(s)

---
​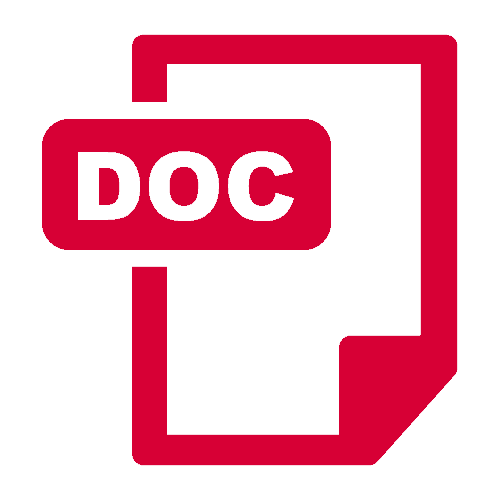 Download our dedicated Guides to learn how to manage your shop at lightning speed with Store Commander.