When you have Common Services modules installed (Amazon, Cdiscount or Feed.Biz), your Store Commander will include a column for each market place in the central product views (light, large and reference views), with Yes / No / Mixed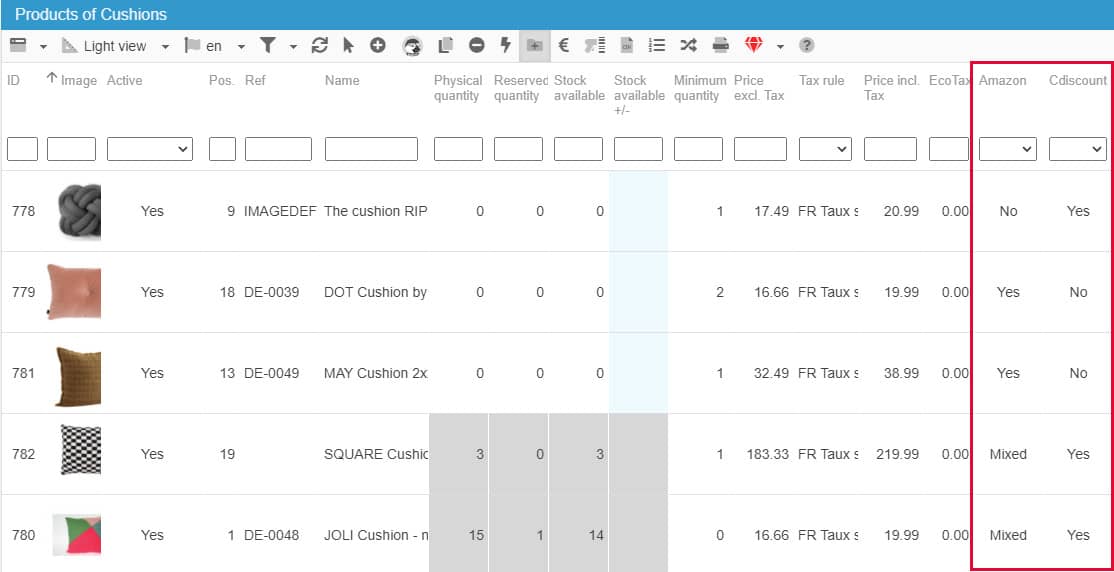 In the blink of an eye, you know whether products are present or not on the corresponding market place thanks to the Yes / No in these columns.
'Mixed' means that not all elements of the product are active or not, such as regions or combinations for instance. You can then open the panel corresponding to that market place in the Properties column:

In the above example, we can see that some combinations are not active when the others are ==> hence the status of 'Mixed' in teh central column on the product.
---