---
Store Commander allows you to integrate combinations in bulk in a fast and simple way using the integrated CSV import tool, saving you valuable time when you have hundreds or even thousands of combinations to create.
The mapping allows you to import the data in different formats:
attribute of combination: the column of the CSV file includes one attribute name to import in the corresponding cell

attribute of combination multiple values: the column of the CSV file includes multiple attributes names to import in the same corresponding cell. The value separator used in the CSV file will need to match the separator selected in the import configuration.

These two options allow you to create your CSV file in different ways.
Here is a CSV file example:


Your mapping will then be:


The identification options will be:

The product and its first combination will be created (1st line of your CSV file), and the the product will then be modified by the addition of the following combinations (following lines of the CSV file).
Once the import completed, two new products have been added together with their corresponding combinations: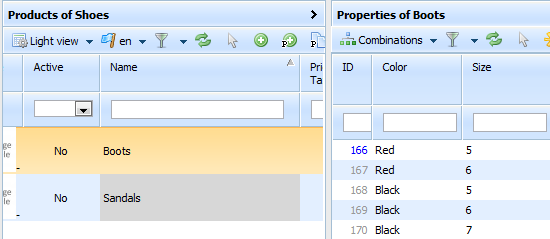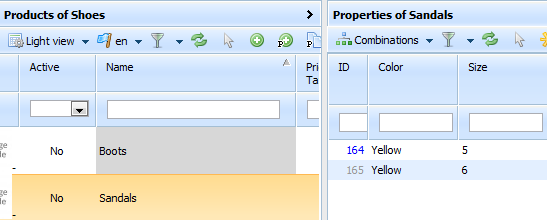 Tips
If an attribute used in your CSV file does not exist in the list of attributes in your catalog, it will be created automatically and added to the list of attributes during the import process.
Note that attributes names are case sensitive. Therefore, if the attribute 'Yellow' exists and your CSV file includes 'yellow', the latter will be considered as a new attribute and will then be automatically created.
In the case where your products already exist in your catalog with combinations, and you would like to change those combinations, please refer to this article.
Find the steps in image:
---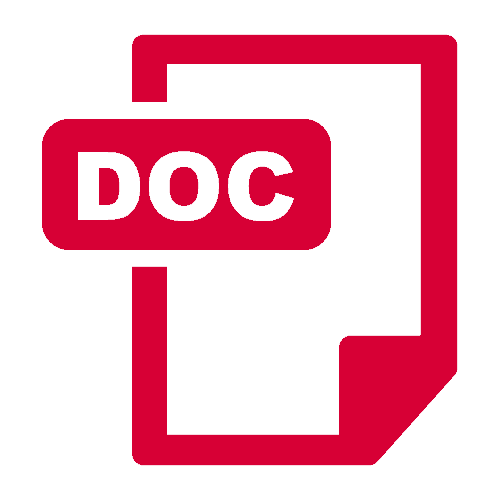 Download our themed Guides to learn how to manage your shop at lightning speed with Store Commander.
---