The Store Commander for Shopify installation done through several steps, described below.
Find Store Commander into the App list and click into 'Intall the application'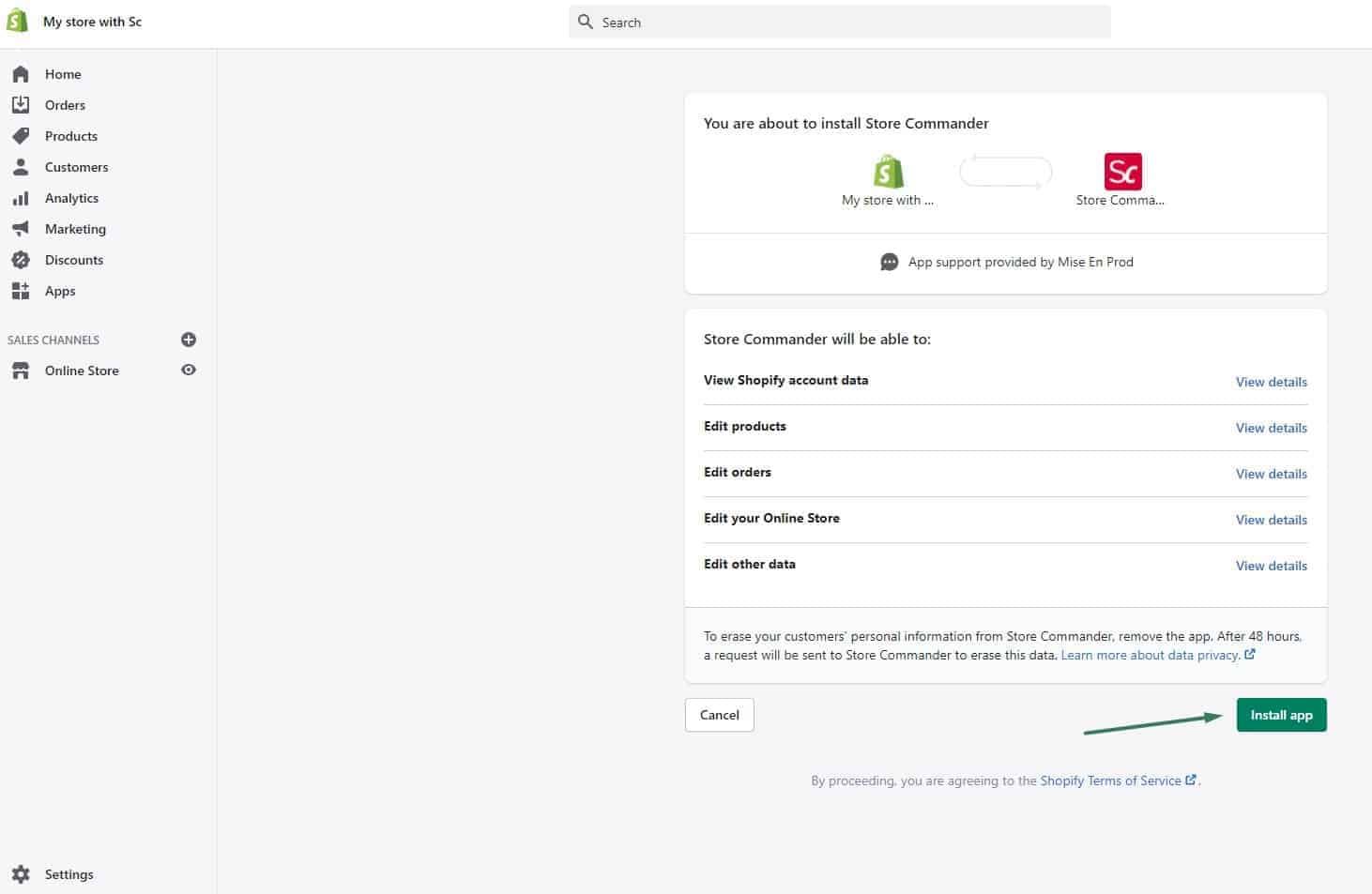 Step 1: To start your free trial period of 7 days, please accept our Terms and Conditions and click into the green button 'Subscribe'.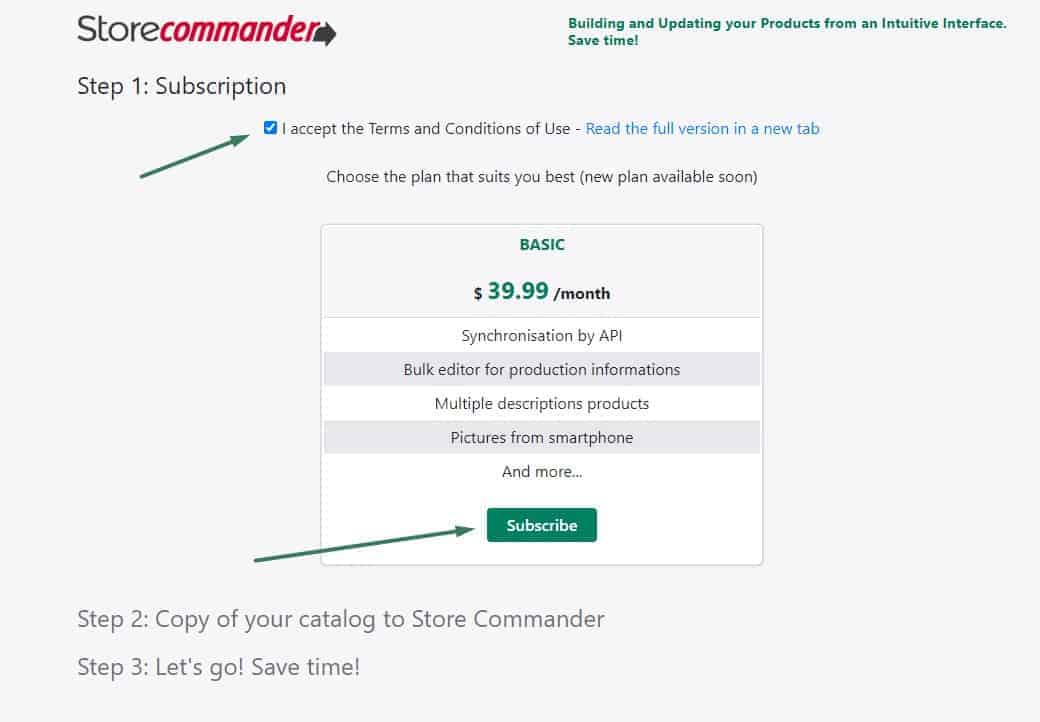 On the Approvment page click into 'Start free trial':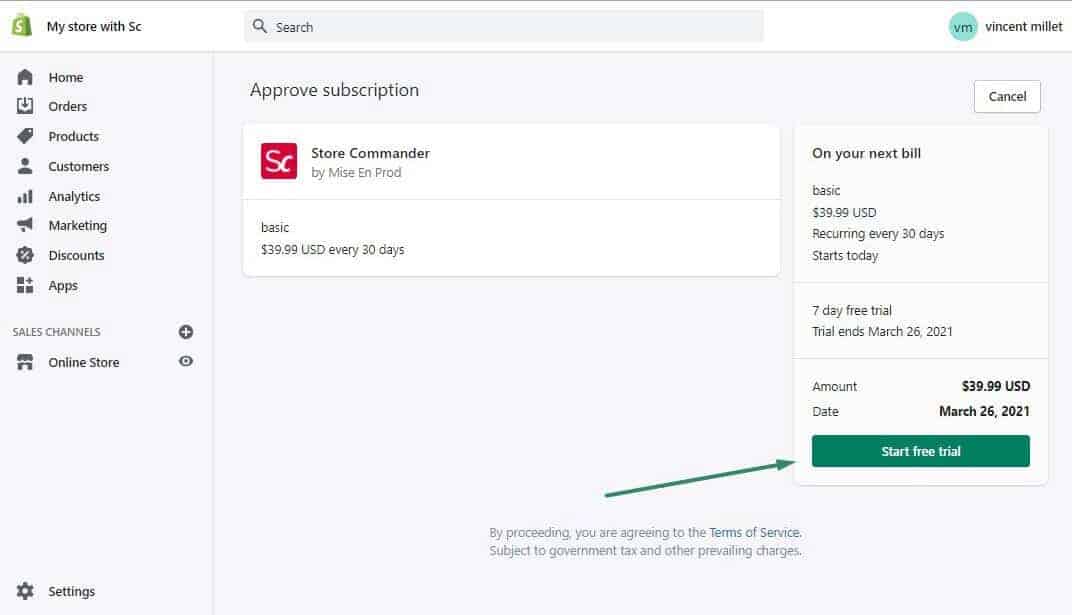 Step 2: Your store catalog will soon be copied, clik into 'I'm ready! Start the copy of my catalog'
Be careful: during the copying time, please do refrain from adding or deleting information of your
catalog, to avoid any disruption with the data import process!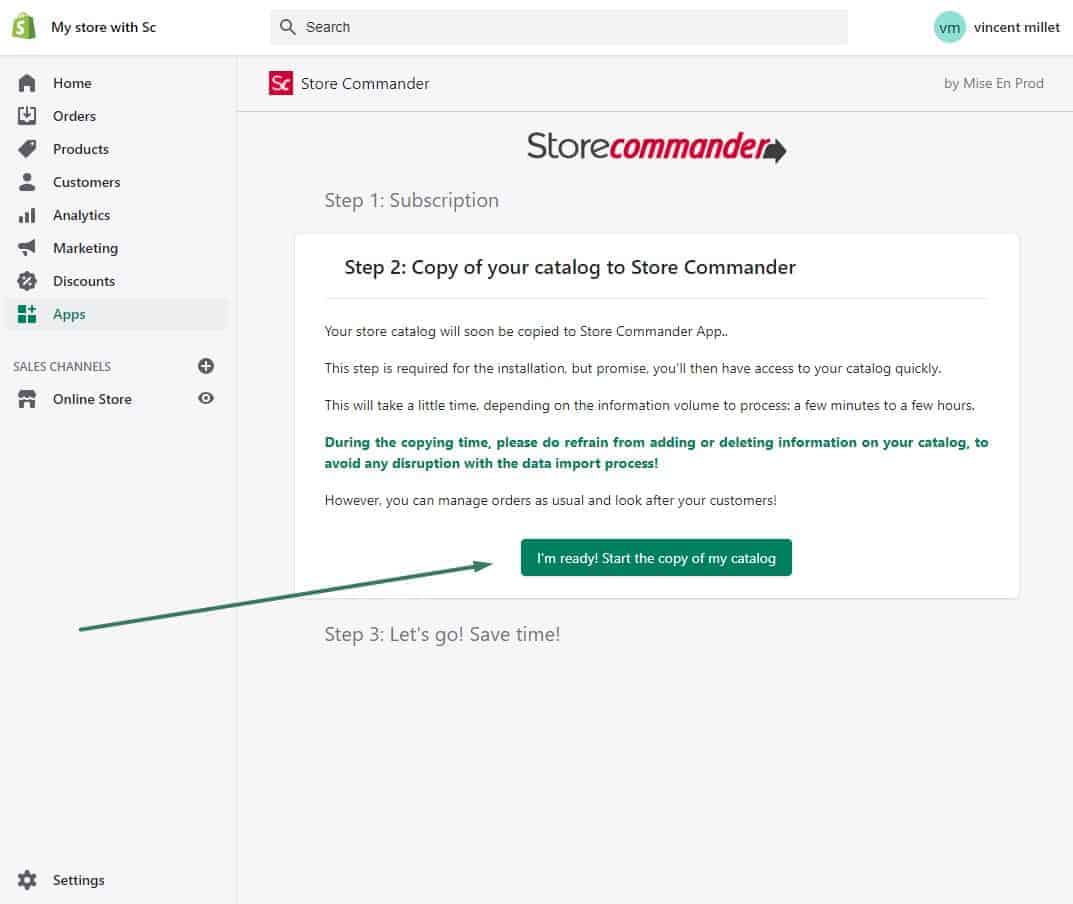 The copy of your catalog to Store Commander started: this operation may take a while, please do keep this page open to avoid interferring with the data import.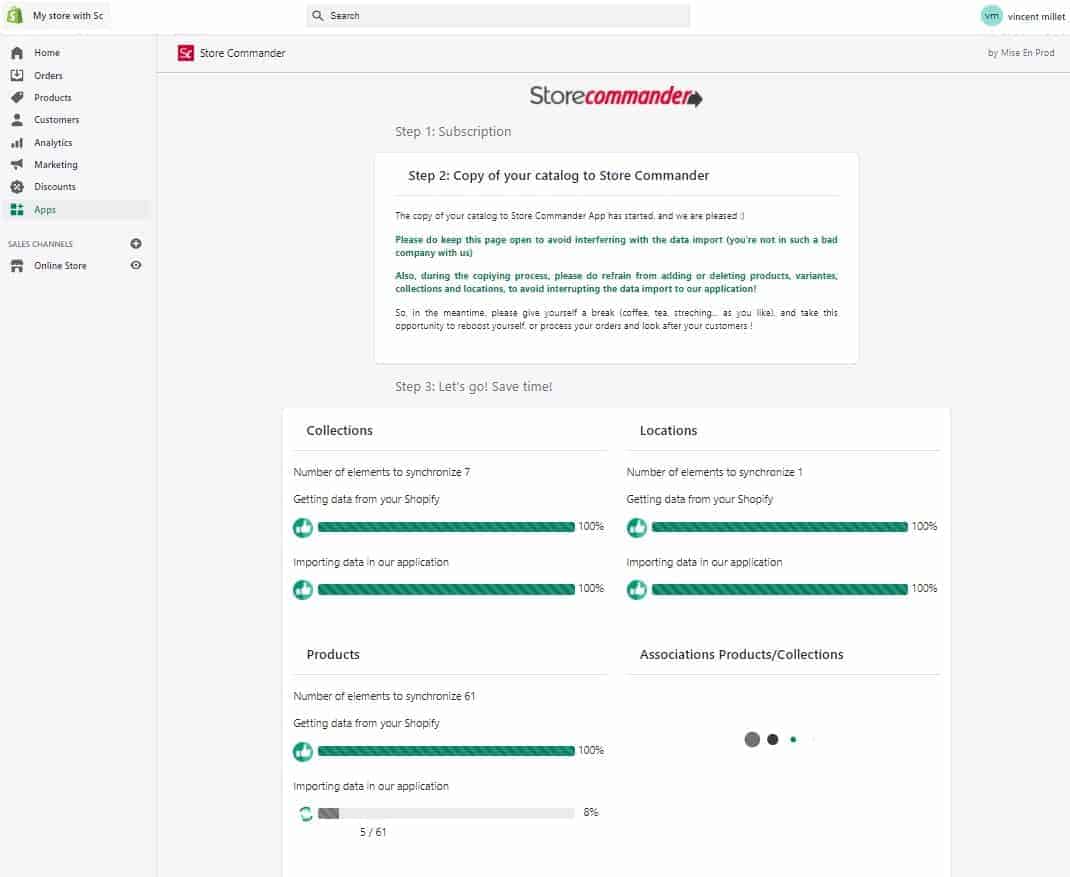 Step 3: The data process is finished, click into 'Go to Store Commander'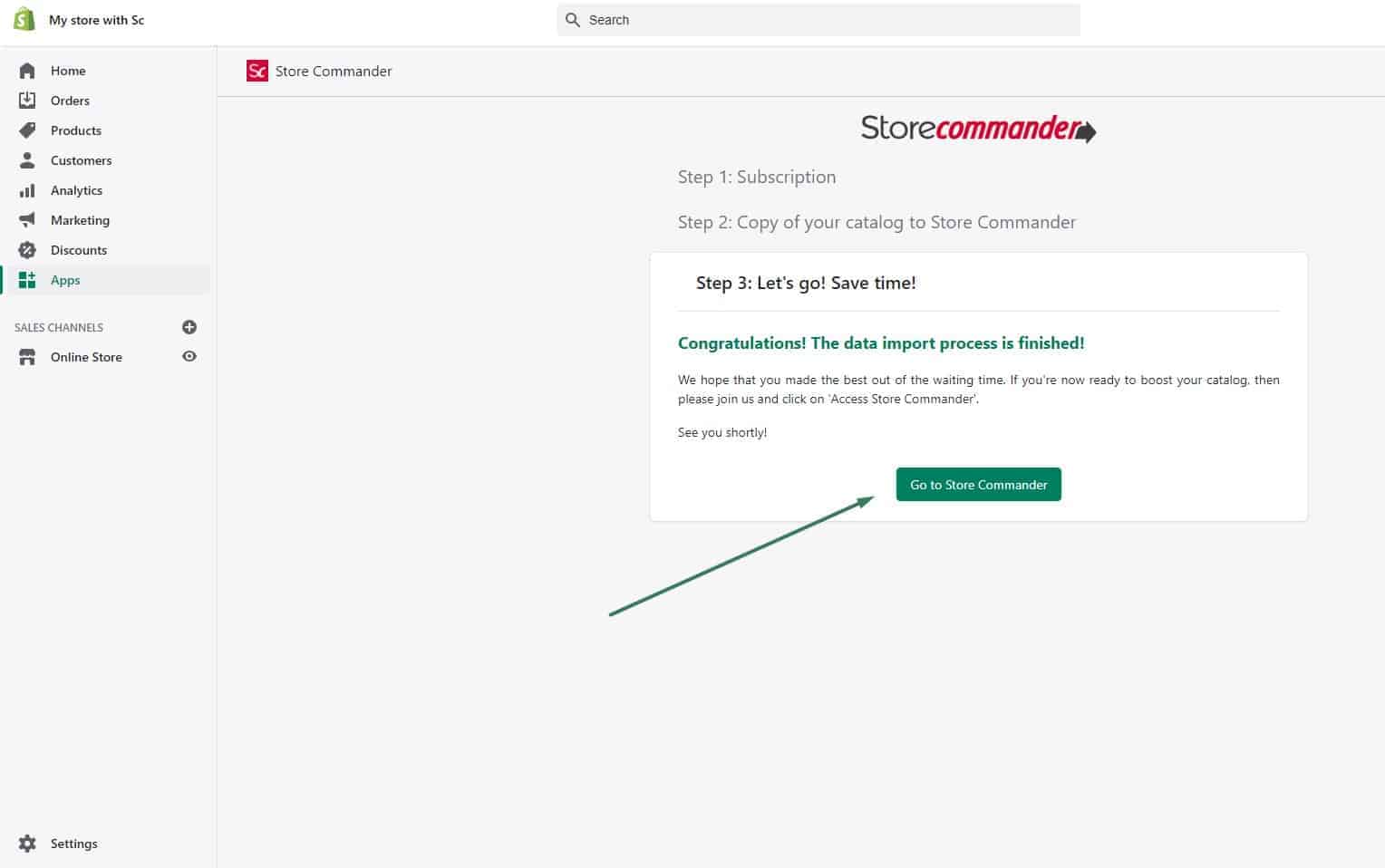 And the App Store Commander is ready! Click into 'Start'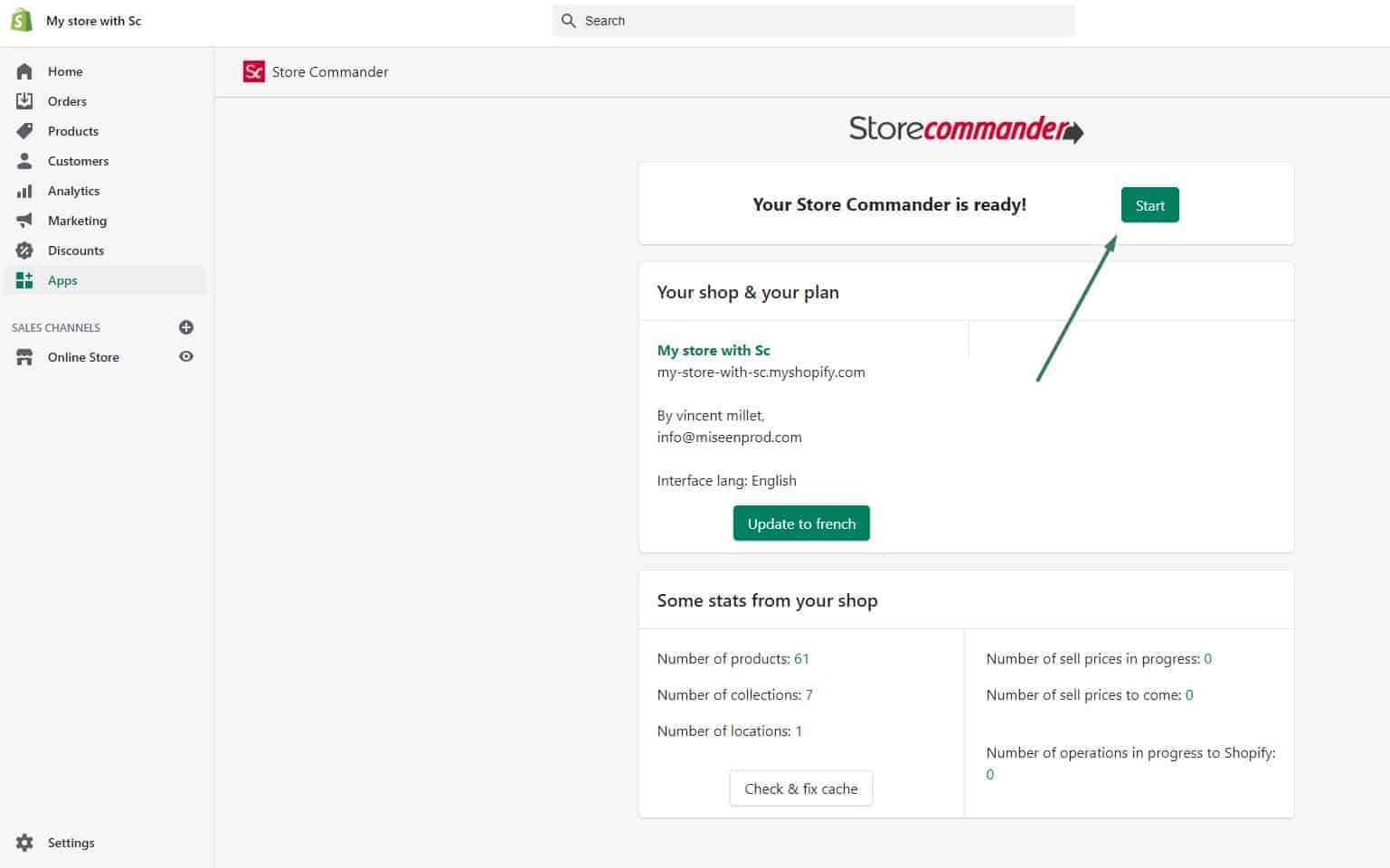 Store Commander interface opens and you can get to work right on your e-shop :)
---