Associating (or dissociating) multiple products to various collections is very quick and simple with the Collections panel in Store Commander!
This Collections panel is accessible from the Properties column, on the right handside.
When a product is selected, the collection or collections it exists in will be ticked.
You can also see the smart collections in which the product is located, into the panel 'Smart collections'
Note that this part is in read only. For more information about smart collections, refer to the article below.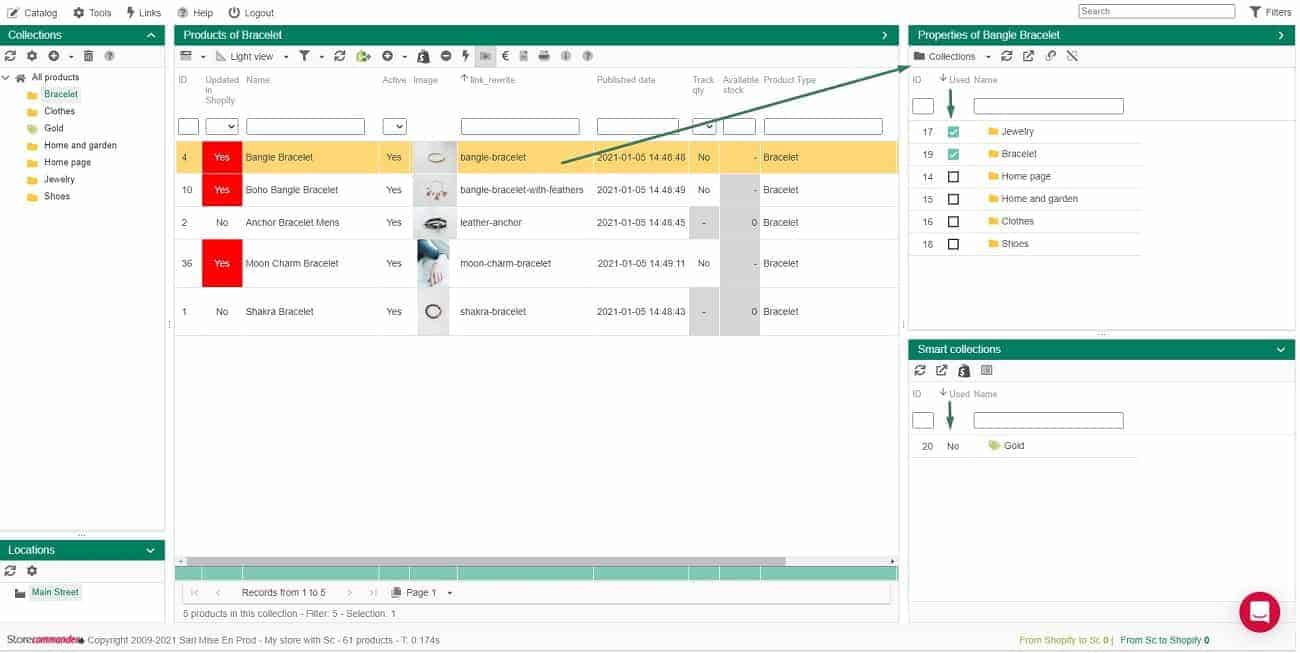 You have the possibility to modify or add the selected product to various collections of your shop, simply by selecting collections you want the products to be associated to.
You can also associate/dissociate one or more products, first select them in the central column, then check/uncheck desired collections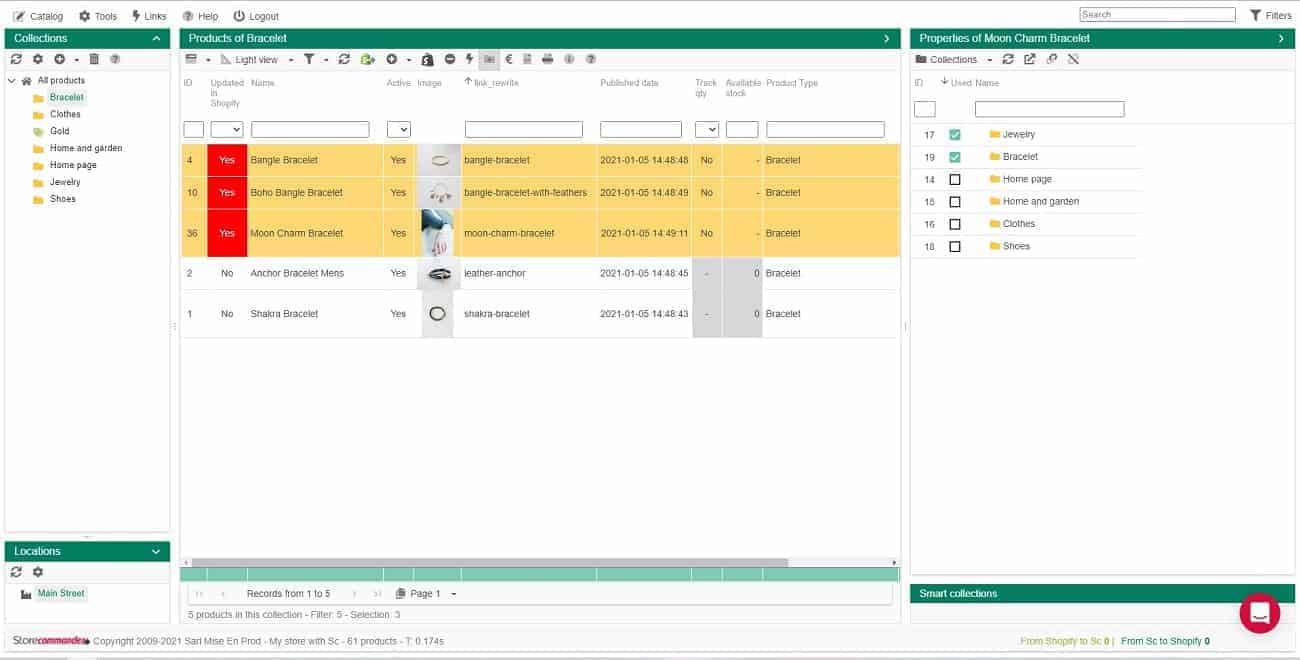 You can also associate/dissociate collections by using the icons in the toolbar

and

after selecting the collections lines beforehand.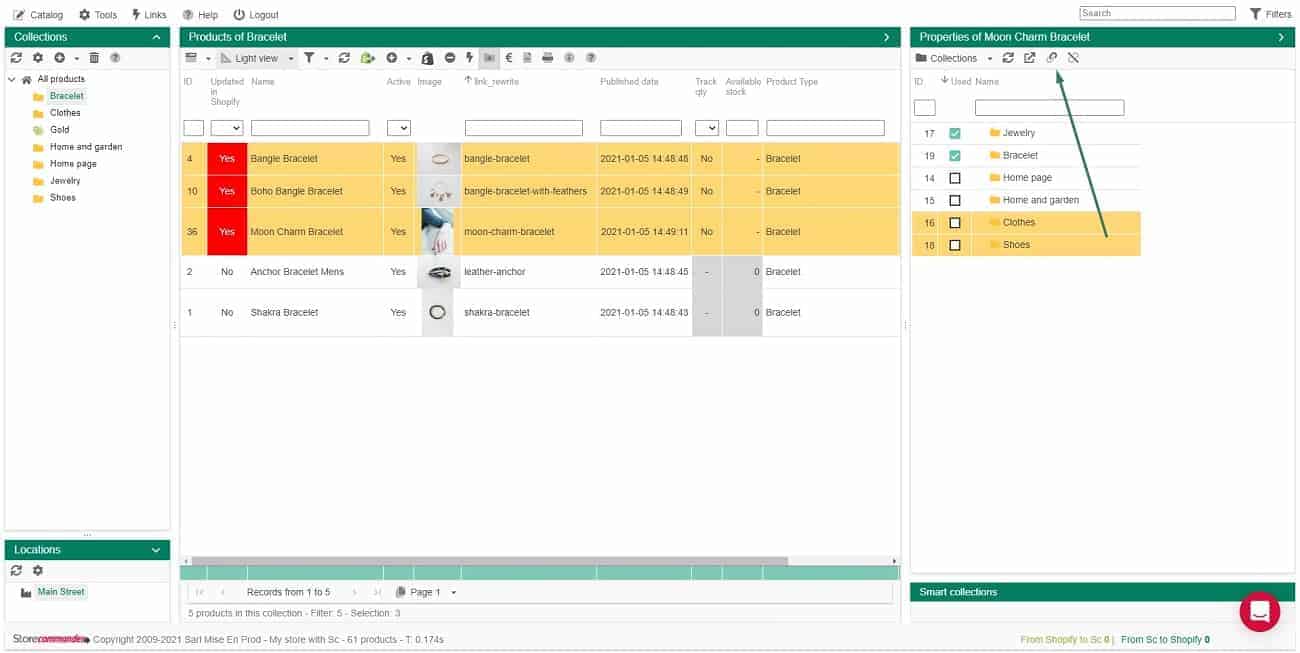 ---