Exit working nights and sleepless week-ends on your Prestashop back office!
Much more than your ordinary Prestashop module, Store Commander is a 100% web-based application allowing you to run your Prestashop store from anywhere in the world on PC, MAC or Linux providing you have an Internet connection.
SC Solo was designed for store owners and webmasters who manage a single Prestashop store and who are eager to enhance and optimize their Prestashop back office management with mass-updating and fast navigating features.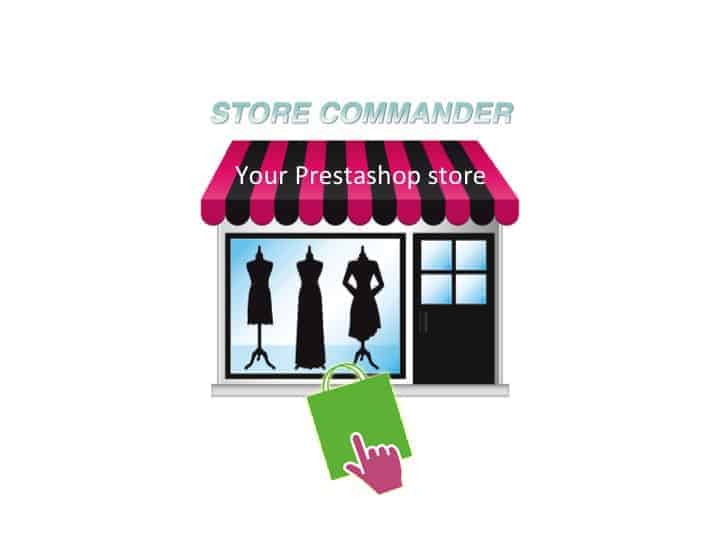 SC SOLO is a full version of Store Commander and includes 100% of features such as all mass-updating as well as CSV import and Universal CSV Export features:
Associating products to combinations in bulk


Associating images to combinations in bulk

Assigning multiple categories to products at once

Deleting products, features, attributes, tags, accessories and much more in bulk


Mass-uploading images from a PC, MAC or external source

Adding products to categories in bulk

Creating accessories, attachments and tags in bulk

Associating accessories, attachments ans tags to products in bulk

Creating combinations in bulk using the CSV import feature

Mass-updating suppliers' information using CSV import feature

Mass-updating product fields: price, VAT, short and long descriptions, delivery dates, wholesale price, quantities, reduction %, reduction date from and to, quantity discounts, etc

Mass-updating attributes and characteristics: weight, colour, material, height, etc

Organizing a promotional campaign in seconds using the mass product manager in SC

Exporting all products from Prestashop store A to Prestashop store B, C...