Because merchants live testimonials make all the difference, here is that of Fabrice Koch, successful owner of My-Deco-Shop, a French Prestashop store selling design furniture, lighting and deco accessories.


Karine Bernasse, Store Commander: As a MAC user, what are you looking for in a software when deciding to purchase it?



Fabrice Koch, My-deco-shop.com: 

Well, first of all we look for its compatibility with MAC OS without having to run additional programs, as they also cost money.
KB: What could possibly make you choose Store Commander over a Windows-based software?
FK: First of all, there is no need to use a Windows system at all with Store Commander since it is 100% web-based. For example, if a program is Windows-based, MAC users can always use a virtual system or a PC emulator to access it.

It is relatively easy to do if you are IT-savvy but this means you need to start the virtual system on your MAC, which takes time and also uses computer resources like RAM & hard drive memory. Even if you possess a competition beast like a MAC Pro, it still slows down the system and affects performances.


KB: Does the fact that SC is web-based and does not require an emulator or virtualization make all the difference to performances?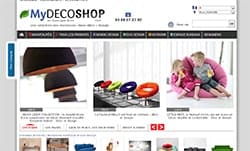 FK: Yes, it is so much easier to use a web-based application for a MAC user, since it does not require additional resources usage from the operational system. Also, it gives the user an advantage to perform tasks and everything much faster.


KB: What else made you choose Store Commander?

FK: We did demo another Windows-based program to compare performances, but it actually proved very difficult to just find some features and it also took many more steps to edit products or perform mass-changes compared to Store Commander.

Also would like to mention one very important factor. The Windows-based software we tested displayed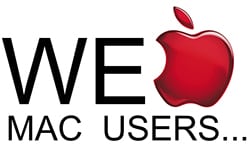 an error almost every time I opened it…It is only after restarting it that it would actually open without error messages...

Adding photos was also problematic, some errors acquired, so we used to add photos directly from PrestaShop back-office, which also took a lot more time compared to Store Commander's multi-upload of images.


KB: How did you get to grips with Store Commander?

FK: I was able to perform almost every manipulation without reading instructions to the program, which makes it very user-friendly and intuitive.

The user-friendly ergonomy in Store Commander on a single webpage with just 3 columns stands out a mile from a daily usage point of view...


FK: So, even if we were able to use a virtual system to use the Windows software, there were still many problems remaining compared to web-based application Store Commander, which is awesome and works absolutely great!