---
SC Cdiscount: Managing products on Cdiscount in bulk!

You are exporting your products via the Cdiscount Market Place module by Common-Services, and you have lots of products to be configured?
Use SC Cdiscount to input the information in bulk on multiple products in just one step!
In a blink of an eye, you can identify whether products are part of your Cdiscount export thanks to the Cdiscount column added to Store Commander central views.
You can also update all required information on each product directly in Store Commander, using the dedicated panel, and of course taking advantage of all of Store Commander functionalities: multi-selection and copy/paste to work faster and more efficiently!

Identifying in a blink of an eye products exported onto

Cdiscount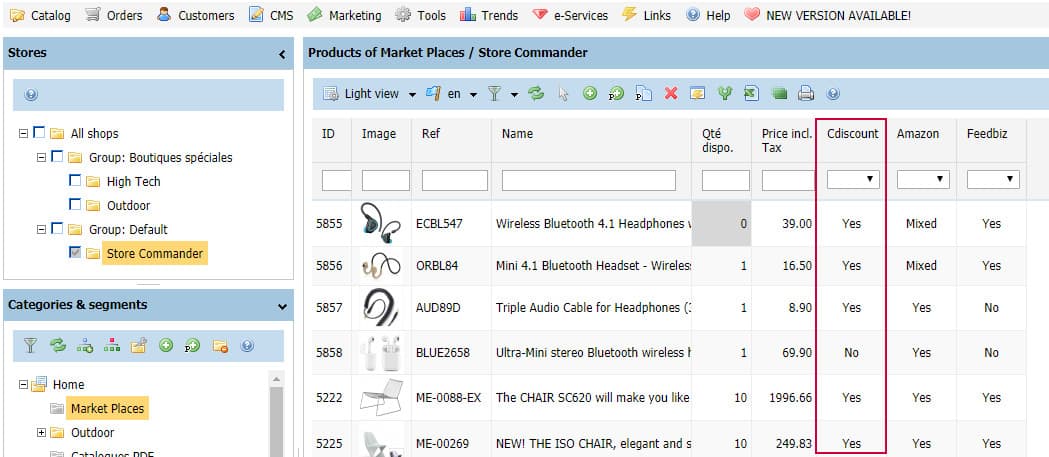 Managing all Cdiscount fields via a dedicated panel in Store Commander


Editing information on multiple products in the same grid


Updating data fast and in bulk with Store Commander copy/paste option


Displaying and managing

Cdiscount

products in all languages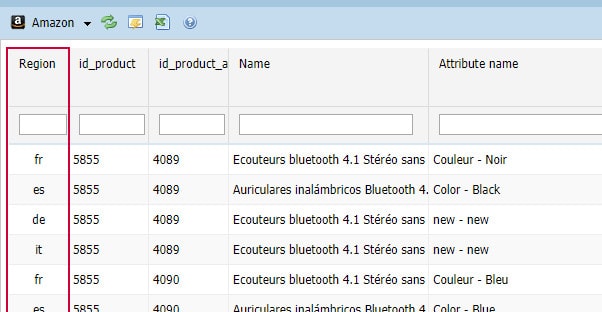 ...and soon available within Store Commander CSV Export and Import tools!
Stay tuned!
---
Prerequisites: Latest version of Store Commander & Cdiscount Market Place module
To get this addon, select your license key at the top of the page, click on 'Save' before 'Adding to Cart'. Once your order has been validated, you'll just need to apply an update within your Store Commander interface > Help > Update Store Commander. SC Cdiscount will then be enabled.
Updates: All future SC Cdiscount updates will be included in the support/update period on your Store Commander license, so no additional cost involved if this period is active.
Support: SC Cdiscount does not modify the Amazon module whatsoever. It only updates the database of your PrestaShop store. Our support is available if any problems are encountered with our SC Cdiscount, but we do not provide technical assistance on the actual Cdiscount module.
Included or 99€
Included in SOLO+, MULTISTORES+ and EXPERT.
Optional in SOLO and MULTISTORES plans.
View pricing
How to order and install the module?
Required: Store Commander subscription and
Cdiscount Market Place
module
1- To order: In Sc interface > e-Services menu
2- To activate: In Sc interface > Help > Update
A question? Contact us