RE

DISCOVER E-COMMERCE WITH STORE COMMANDER

Store Commander is changing and evolving!

Store Commander module has become a reference, and for e-merchants using PrestaShop, managing the backoffice is much easier and it speeds up data processing when it comes to updating product and order information.

The « Mise En Prod » ("Store Commander" design software company) team is always working towards providing you with the best of service. Customer satisfaction is essential to us, and it is therefore our goal to improve your customer experience, so we wanted to build upon acquired experiences as well as to invest in prospective values.

More than ever we confirm our will to make your e-merchant everyday life as comfortable as your business can be profitable. In the light of this, we aim at becoming a full commercial partner inseparable from your success.

A vision and new projects for tomorrow!

Today, we would like to present you with the main developments that will soon set the framework for relations we will have with you. There are going to be a few evolutions in the next few months that might just surprise the e-commerce world!

Indeed, the « Mise En Prod » team has started a deep change process in order to provide you with more innovating services that will improve your productivity and your turnover consequently. Below are the main points to take into account:

- First of all, an innovating technological partnership brings together the advantage of "STORE COMMANDER" fast data management and of "FOULE FACTORY" productive technology. This partnership has been made possible with a major e-commerce innovation which results in a significant improvement by outsourcing products categorization as well as a real time saving when it comes to bulk data entry
This functionality will be available from 2016-09-20 (available on french Market for now)

- Doubling the development and commercial staff strengthens the already efficient support service (98% customer satisfaction), reinforcing our will for constant innovation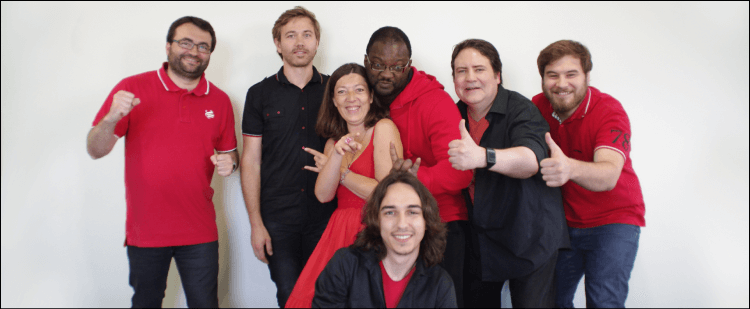 - We are also developing a NEW SOFTWARE SOLUTION. Keeping the fast data management and the categorization outsourcing via API links, this new solution will bring you an intuitive interface with diverse solutions.
This service will be available from 2016-09-26
- Also, « Store Commander » module now benefits from a quick fix rollout: as soon as a problem is detected, it is fixed within the same day. This translates into a better security for you as a merchant. In the past, we published 1 or 2 updates per month: now bug fixes will be published within 24h
An ambitious change with minimized costs!
It goes without saying that improving our software solution as well as technological innovations, development time and resources naturally imply a significant financial investment. This major effort aiming at meeting your needs as best as possible represents a cost that is translated into the proposed tariffs.
So here are the NEW TARIFFS:
(renewal prices remain unchanged)

+ TRIAL version changes from 30 to 15 days
To tell you a little more on the price difference, here is an example on why just extending the support period from 6 to 12 months explains the price increase on new licenses:
OLD RENEWAL PRICES:
(reminder: no changes on renewals tariffs)

- SOLO: 149 + 59 = 210 € compared to 249 € (new tariff includes 12 months instead of 6 months currently)
- MULTISTORE: 299 + 119 = 420 € compared to 499 € (new tariff includes 12 months instead of 6 months currently)
The increase is only 40 € for the SOLO license and 80 € for the MULTISTORE license with a SUPPORT ALWAYS TOP-NOTCH and EVEN MORE INNOVATING SERVICES!
And this is just the beginning!
We hope that all these new developments will match to the best e-merchants' needs. The quest for proximity initiated this changes. Indeed, the close and privileged relationship we have had with you for the past years helped us define these areas of improvements. Our implication in customer services drove us to implement them. But that's not all.
« Mise En Prod » company's vision goes further: new developments are under study that will soon consolidate our place among all professionals willing to save time and enhance their business.
Stay tuned. More announcements to come...
Regards,
« MISE EN PROD » TEAM
TRANSFORM

YOUR E-COMMERCE VISION